Mirror, Mirror on Her Wall, Book 2
… The forgotten envelope was like the proverbial can of worms…
now that she had opened it, she knew the past would come crawling out, one slimy piece at a time….
Kenzie Reese has spent the last eight years trying to forget her past. After a lonely and miserable childhood, she's carved out a promising future for herself as a photojournalist. There's no room in her new life for her father's shadowy past or her parents' dysfunctional idea of family. There's definitely no room for her father's connections to the mafia and their sudden interest in her whereabouts.
The discovery of a mysterious key, however, changes everything. Finding the forgotten envelope full of clues forces Kenzie to not only remember the painful puzzle of her past, but to confront it. Each discovery leads to more questions and more changes… and Kenzie hates changes!
Now is not the time to be falling in love, especially with straight-laced Travis Merka. She and the Texas Ranger have nothing in common. The only positive thing to come of this entire fiasco is learning she has a sister. That, alone, makes her journey into the past worth the price of remembering.
This exhilarating adventure—at times funny, at times heart breaking—will have you laughing and crying, and begging for more. Don't miss Book Two of this gripping romantic suspense thriller in the Mirrors Don't Lie series.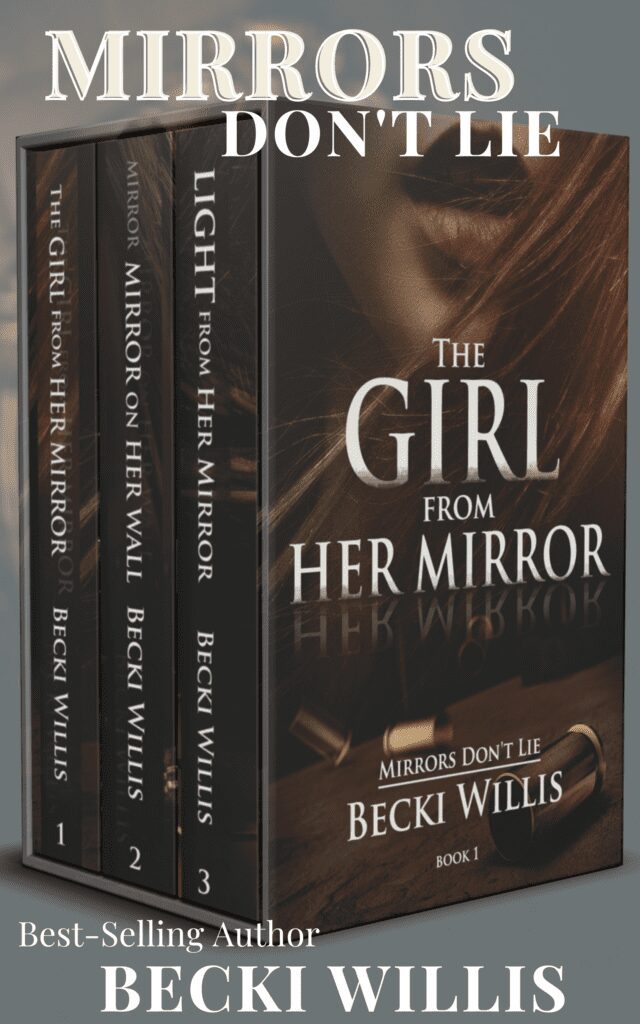 New Cover, New Edit. Same Great Story.