The Girl from Her Mirror, Book 1
How far would you go for a friend?
When photojournalist Kenzie Reese is in a car accident, she begs best friend Makenna Reagan to pose as her and cover her assignment for Now Magazine. Makenna is normally a by-the-list planner, but there's no time to weigh her options. Kenzie is going in for surgery and the plane leaves in two hours.
In a rare spontaneous decision, Makenna agrees. Borrowing her flamboyant friend's life, if only for a few days, might even be fun. Doubts aside, Makenna is quickly enchanted by the beautiful White Mountains and the captivating man she meets on the plane. This crazy scheme just may work!
But impersonating her friend comes at a price. A car tries to run her off the road… a stranger delivers a cryptic message for 'her father'… an armed man is following her. Almost kidnapped, Makenna realizes her dearest friend has dark secrets in her past. Long before learning of the Mafia's involvement, Makenna knows they are both in serious trouble.
Determined to protect her friend at all costs, Makenna soon finds that no one is as they seem. She needs help, but whom should she trust—the handsome and charming Hardin Kaczmarek, or the odd couple from Texas who has befriended her? Making the wrong choice could prove deadly.
Book One of the Mirrors Don't Lie Series, a gripping and poignant story that leaves you hungry for more.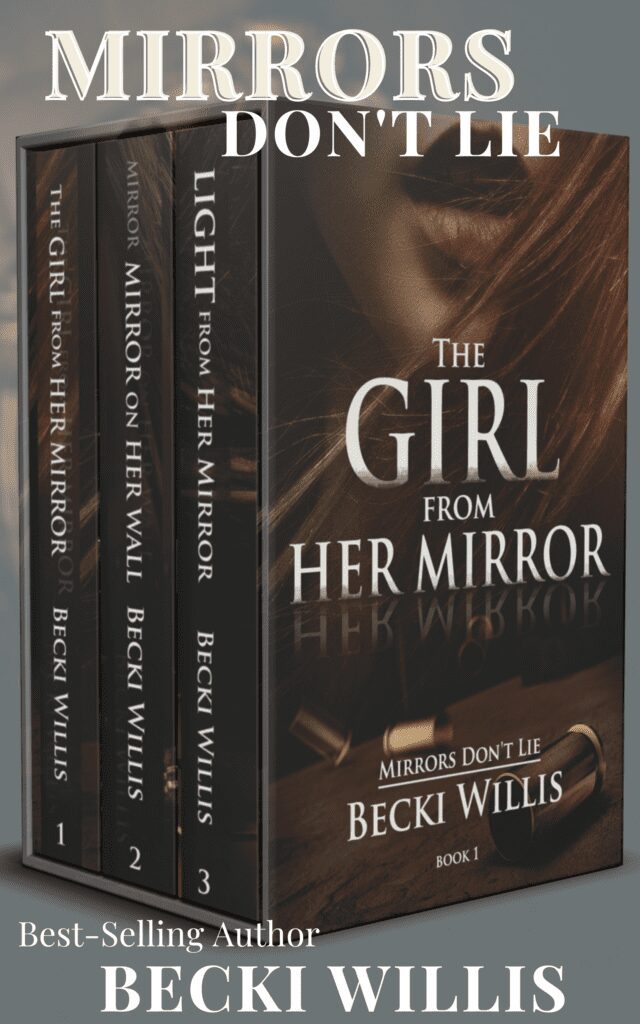 New Cover, New Edit. Same Great Story.