Keep Your Doors Locked: A Captivating Psychological Domestic Thriller You Can't Put Down
"This novel keeps you reading long into the night. Twists and turns keep you guessing right up until the very end. It will have you checking your doors and windows before you go to sleep."
An escaped prisoner.
A woman running from her past.
National news coverage is the last thing Sara needs.
After a troubled and abusive past, Sara Jennings has found a semblance of tranquility in her life. Buying an old farmhouse at the edge of nowhere has brought her the peace and solitude she so desperately craves.
The property comes with history. Better yet, it comes with the promise of a future. Sara can run her software company from home while rebuilding her life, with little human contact beyond her locked doors.
For a woman in hiding, it's the perfect solution, until an inmate escapes from prison and shatters Sara's bubble of security.
Suddenly, the peaceful town of Maypole is anything but peaceful. As the manhunt garners national attention, her obscure little community is thrust into the limelight.
It isn't the escaped prisoner that frightens Sara the most. Her biggest fear is that he might find her, here in the one place on earth she thought she was safe.
From best-selling author Becki Willis, this psychological domestic thriller is full of surprising twists and deadly turns.
Remember, keep your doors locked.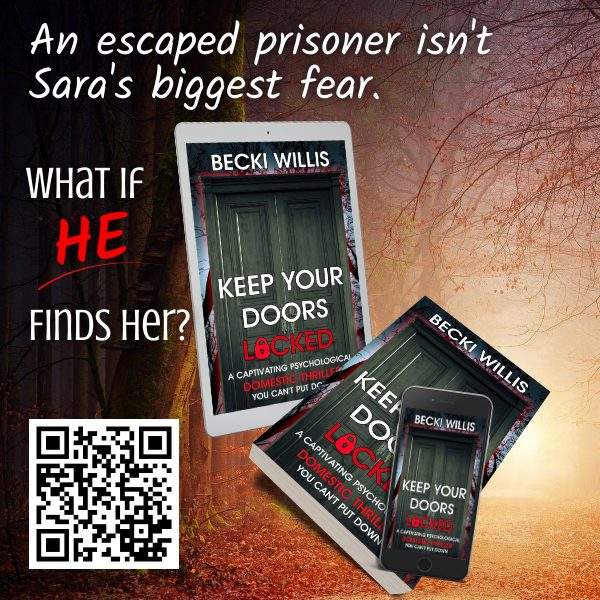 Buy Autographed Paperback